ECHOage Birthday Heroes Are
Changing The World
Read their stories and you will be inspired by their generosity and love. You're never too small to make a big difference.
Meet Our ECHOage Birthday Hero
Fia Bankey-Mohamdee
Fia Bankey-Mohamdee Supported
Second Harvest Canada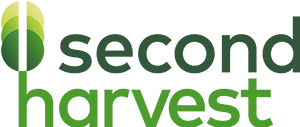 Why I chose to support Second Harvest Canada
(In Fia's words) Because I like that it gives people food so it does not go to waste for people who really need it. It is very important to have good, healthy food. I don't like that other kids might go hungry. I also help my mom collect food here for other families so it does not go in the garbage.
Fia Bankey-Mohamdee's Gifts
The amount not given to second harvest wil be given to a local charity & summer camp option for Fia
Why I chose my gifts
We wanted to make sure that a local charity, similar to Second Harvest, was given money to help address food insecurity issues here in Ottawa as well. We are also hoping to be able to send Fia to a week long summer camp of her choosing, a very small amount will go towards this end.