E-Invitations, Group Gifts, Charitable Giving.
How it works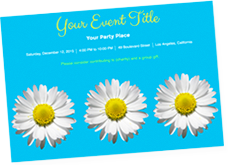 Step 1
Select custom invitations, rsvps, & thank you notes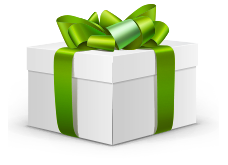 Step 2
Your guests contribute to both Group Gifts and Childhood Cancer Canada Foundation
Step 3
After the party, we send you the money & the rest to Childhood Cancer Canada Foundation

HOW YOUR CONTRIBUTION HELPS:
Childhood Cancer Canada funds collaborative national research while delivering critical education, community, and connectivity programs such as: emPower Packs, kits provided to families with information and inspiration to cope with what comes next; Survivor Scholarships, for post-secondary childhood cancer survivors; Teen Connector, a website where teens with cancer can connect with each other and with mentors who can share their experiences and support one another; Benevolent Fund, to help financially struggling families in their time of need. The Foundation will pay up to $1,000 to the family's funeral services provider to assist with the costs of the final arrangements and related memorial service.
Get your party started