E-Invitations, Group Gifts, Charitable Giving.
How it works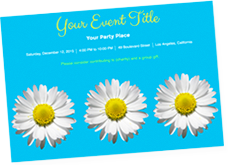 Step 1
Select custom invitations, rsvps, & thank you notes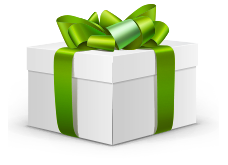 Step 2
Your guests contribute to both Group Gifts and Rethink Breast Cancer
Step 3
After the party, we send you the money & the rest to Rethink Breast Cancer

HOW YOUR CONTRIBUTION HELPS:
Rethink has helped thousands of young women with breast cancer by providing resources and networks, reminding them that getting breast cancer in your 20's, 30's and 40's doesn't have to be isolating. Our 'Talking To Your Kids About Breast Cancer' and 'The Kids' Guide To Mommy's Breast Cancer' are just some of the ways we're supporting young families dealing with breast cancer.
Testimonials:
When I was diagnosed with stage 4 breast cancer at 27 years of age, one of things that helped me cope with the disease, treatment, and everything that followed was attending various retreats, conferences and events where I could meet other young women like me. Not only did we have the opportunity to learn lots about the various facets of the cancer experience, but we did it together. One of the most outstanding events that I attended was Rethink's Breast Fest Film Festival. At a time of darkness and isolation, Breast Fest was an event where I got to travel to Toronto, stay at a nice hotel, get dressed up, connect with amazing women, and watch great films together. - Dawn
Get your party started