E-Invitations, Group Gifts, Charitable Giving.
How it works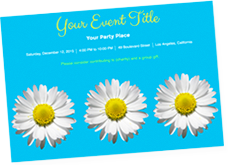 Step 1
Select custom invitations, rsvps, & thank you notes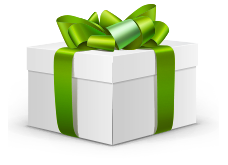 Step 2
Your guests contribute to both Group Gifts and Nankind
Step 3
After the party, we send you the money & the rest to Nankind

HOW YOUR CONTRIBUTION HELPS:
It costs an average of $7,000 to support one Nankind family for a year. Our volunteers are specially trained under the supervision of our ] Child Life Specialists and Social Workers to help kids cope with the anxiety that might come from being affected by parental cancer and support them in building resilience. We supply our Volunteer Angels with age-appropriate books and toys that help encourage communication around their parent's illness and help them cope during a difficult time when their parent cannot do everything they did before they were ill. Nankind Coping Kits are crafts and games designed by our Child Life Specialist to provide a fun and creative outlet for children to make with their Volunteer Angel while teaching them a valuable coping skill. By choosing Nankind as your EchoAge charity of choice you are making a world of difference to a family in need of extra care and support and helping children to build stronger, more resilient futures.
Testimonials:
"I was truly blessed to receive two wonderful Child Life Specialists … through the Nankind. My two children, ages 6 and 9, were very anxious about my illness. Over the past two years, I have been in and out of hospitals. I suffered from breast cancer, heart failure (due to chemotherapy), a stroke (due to medications), and recently a bone metastasis in my spine (spinal surgery and radiation). I always felt guilty leaving my children with anyone until I left them with Sabina and Amy because they gave them the tools they needed to cope with my absence. I don't know how they did it, but when I got home my kids were happy and smiling. This meant everything to me. I finally was able to leave the house without my daughter running after me in tears, asking me when I would be back." ---Maria
Get your party started
1000 Sheppard Ave West, Suite 100
toronto, Ontario, M3H2T6
nankind.com