E-Invitations, Group Gifts, Charitable Giving.
How it works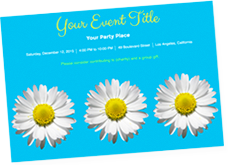 Step 1
Select custom invitations, rsvps, & thank you notes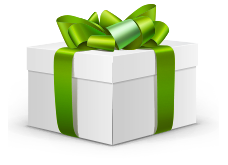 Step 2
Your guests contribute to both Group Gifts and A Beautiful Me, Inc.
Step 3
After the party, we send you the money & the rest to A Beautiful Me, Inc.

HOW YOUR CONTRIBUTION HELPS:
Contributions provide self-esteem workshops to at-risk girls in 3rd-12th grades that could not typically afford to attend extra-curricular activities. Our workshops are outcome-based and provide character education that has been often lost in school districts. We build, foster and increase the sense of self-worth in young ladies lives - learning to believe they are beautiful inside and out. We believe these young ladies are our future generation of confident leaders!
Testimonials:
"I am so thrilled to have been able to bring A Beautiful Me® workshops to all the 5th grade girls at Roosevelt Elementary School. In today's society our young girls are faced with so many issues that sometimes the basics of who they truly are gets lost in the shuffle! I have seen so many girls come out of their shells, smile more, talk to more people, and be able to build some great relationships! I know they were very excited when Thursday was here each week. Thank you for helping these young ladies recognize their unique, true beauty." - Karla Beedon, 5th Grade Teacher
Get your party started