E-Invitations, Group Gifts, Charitable Giving.
How it works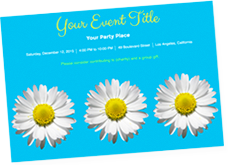 Step 1
Select custom invitations, rsvps, & thank you notes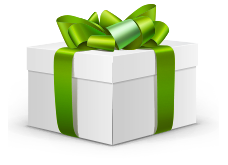 Step 2
Your guests contribute to both Group Gifts and AboutFace
Step 3
After the party, we send you the money & the rest to AboutFace

HOW YOUR CONTRIBUTION HELPS:
Your support will enable us to offer and expand our children and youth programs and services to encourage, empower and educate children with facial differences and help them develop self confidence, self esteem, and a life-long circle of friends. Our biggest program is Camp Trailblazers - a summer camp held in many provinces for children and youth living with facial differences.
Testimonials:
I am glad that we have AboutFace as a part of our lives. The camp experiences Nick had with you in the past 2 years has been amazing! Nick has grown these past few years and has had the confidence to overcome many challenges in his life. Your positive, caring staff offer so much to my son (and to the children); it's beyond the best thing that has happened in our life. In the past few years he has been with you, Nick has shown a great deal of confidence and looks at his challenges in a different light. He has become more positive and outgoing and his understanding of his facial difference has become a positive in his life and now he doesn't feel all alone. Nick did a grab bag future goal project at school this year and I am going to share one of his cue cards that he wrote... "My future goal is AboutFace. AboutFace is an organization of people who help people with facial differences and help them overcome their fears. They also help with self-confidence. I chose this as my future goal because someday I hope to work for them and help other people out like me." When I read this I cried. I was so proud of my son that his goal in life is to be able to help children like him. This is the impact you all have on my son; he has so much respect and admiration for all of you that he lives it every day in his life. For this, I am forever grateful for all that you do for my son and for me. - Kathie
Get your party started