E-Invitations, Group Gifts, Charitable Giving.
How it works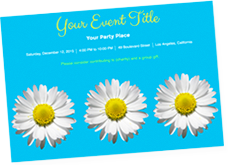 Step 1
Select custom invitations, rsvps, & thank you notes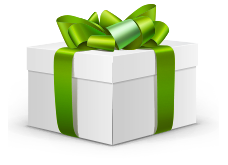 Step 2
Your guests contribute to both Group Gifts and Animal Aid Foundation
Step 3
After the party, we send you the money & the rest to Animal Aid Foundation

HOW YOUR CONTRIBUTION HELPS:
Your contributions go to addressing the animal overpopulation crisis we are currently experiencing. Cats and dogs reproduce at an alarming rate. By choosing Animal Aid you are helping to ensure that every animal is spayed and neutered so that every animal that is born has roof over their head, food in their stomachs and a family of their very own to love and that love them back. Animal Aid does not have paid staff or receive government funding. The Foundation is 100% volunteer run which means that 100% of the contributions from your party go directly to the animals. Thank you for your support and have a great birthday!
Testimonials:
"Our immediate and extended families on both sides are animal lovers and yet we had no idea about the animal overpopulation crisis. Our children realized that our pets are some of the lucky ones and they wanted to help the not-so-lucky animals. We decided to direct donations to Animal Aid because the Foundation focuses on spaying and neutering animals and because the charity doesn't have any paid staff and so donations go directly to the animals. By supporting the Foundation we also feel like we are supporting all of the animal charities that Animal Aid supports."
Get your party started