E-Invitations, Group Gifts, Charitable Giving.
How it works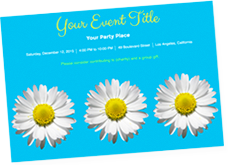 Step 1
Select custom invitations, rsvps, & thank you notes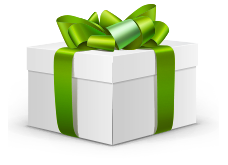 Step 2
Your guests contribute to both Group Gifts and Asthma Canada
Step 3
After the party, we send you the money & the rest to Asthma Canada

HOW YOUR CONTRIBUTION HELPS:
Somewhere today in Canada a child will struggle to blow out the candles on their birthday cake because of asthma. With your help, we are working to change this through asthma education and support services so that every child and adult impacted by asthma can access the help they need to take control of their disease and live healthy, symptom-free lives.
By choosing Asthma Canada for your ECHOage birthday party, you empower us to help keep individuals and families struggling with asthma active and out of emergency rooms, keep children in classrooms and breathing easy, and also enable us to continue advocating for change on issues important to the asthma community - such as improved care and access to treatments, while we continue the search for a cure.
Get your party started