E-Invitations, Group Gifts, Charitable Giving.
How it works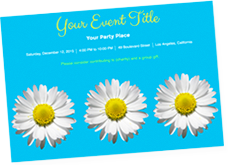 Step 1
Select custom invitations, rsvps, & thank you notes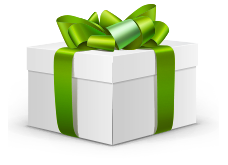 Step 2
Your guests contribute to both Group Gifts and Bay Area Educational Theater Company
Step 3
After the party, we send you the money & the rest to Bay Area Educational Theater Company

HOW YOUR CONTRIBUTION HELPS:
We are committed to providing our families and the community with unforgettable memories that only live theatre can offer. On stage and in our classrooms, we will inspire wonder and excitement, nurture confidence and ignite imaginations. There can be no theatre without an audience, and no learning without students. Thank you for your generosity and support.
Get your party started