E-Invitations, Group Gifts, Charitable Giving.
How it works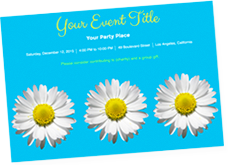 Step 1
Select custom invitations, rsvps, & thank you notes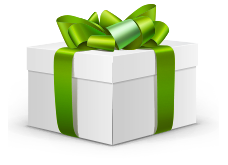 Step 2
Your guests contribute to both Group Gifts and Best Buddies Canada
Step 3
After the party, we send you the money & the rest to Best Buddies Canada

HOW YOUR CONTRIBUTION HELPS:
By giving to Best Buddies you are helping people with intellectual disabilities integrate into the community, while providing leadership and learning opportunities for everyone involved in the program.
Best Buddies Canada in continuing its expansion in elementary, secondary and post-secondary schools across the country, reaching as many people as possible. Your donation will help us create inclusion and life changing friendships.
Testimonials:
My daughter Lindsay has been involved with "Best Buddies" for a few years now, and what a great experience it has been for her. Having some disabilities has kept her out of many relationships with people her own age, but when she joined "Best Buddies" we were blessed with meeting a really wonderful young lady, Vanessa, from Wilfred Laurier University. Lindsay and Vanessa get along great, and I know they have both profited in many ways from their relationship. Vanessa just doesn't seem to care that Lindsay has a few disabilities, and they never seem to stop laughing together when they are out and about. If there were more Vanessa's in the world, what a wonderful place it would be!
Since Lindsay was asked to be on the local Executive Committee, she has worked hard at it to make sure she carries her weight, and spends a lot of time in organizing and coming up with ideas and suggestions for future events. Every one of the Buddies gives her encouragement and the help she needs to succeed.
The whole concept of "Best Buddies" is a wonderful idea, and I am so happy that Lindsay was introduced to the program. This program works great, and I know that they all are enriched by it.
-Bob Neubauer
Get your party started