E-Invitations, Group Gifts, Charitable Giving.
How it works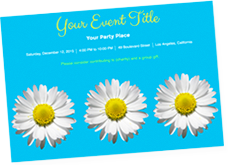 Step 1
Select custom invitations, rsvps, & thank you notes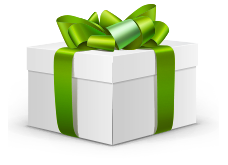 Step 2
Your guests contribute to both Group Gifts and Birthday Angels Birthday Party Project
Step 3
After the party, we send you the money & the rest to Birthday Angels Birthday Party Project

HOW YOUR CONTRIBUTION HELPS:
Produce party kits complete with games, decorations, music and prizes which we give out for free to volunteers who run amazing esteem building parties. All the games in the kit are about the Birthday Child so they come away feeling great about themselves, loved and that they belong.
Testimonials:
Birthday Angels reminded me that birthdays are not to be taken for granted. When I celebrate my birthday I donate so that someone less fortunate than me can have the same fun. Lisa Mandell, Ithica NY
Birthday Heroes
Get your party started