E-Invitations, Group Gifts, Charitable Giving.
How it works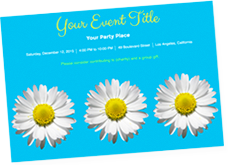 Step 1
Select custom invitations, rsvps, & thank you notes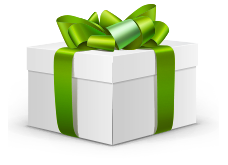 Step 2
Your guests contribute to both Group Gifts and Canadian Feed The Children
Step 3
After the party, we send you the money & the rest to Canadian Feed The Children

HOW YOUR CONTRIBUTION HELPS:
A donation to Canadian Feed The Children supports child, family and community development in Bolivia, Ethiopia, Ghana and Uganda, as well as 26 Indigenous First Nations and communities in Canada.
Your contribution is used to support community-led initiatives delivered by local partners in the areas of nutrition, food security, education and good livelihoods, e.g.:
School and community-based breakfast and lunch programs.
Early childhood education and primary education support, including providing school uniforms, textbooks, classroom supplies and teacher training to help girls and boys gain access to a quality education and be successful in school.
Income-generation projects that support family food security, such as organic farming co-ops, livestock and farming seeds, tools and training, village savings and loans programs, and school and community gardens.
Testimonials:
"While I am helping to prepare breakfast, there are children who walk to school early in the morning, well before the school buses arrive, because they are hungry. Many of these children do not have anything to eat at home.
"The breakfast program has made a huge impact on our school and community. I cannot imagine working with these children every day without the breakfast program to help them through the day. Now, the children not only look forward to attending school but are much better prepared physically and mentally to challenge the rigors of the school day. Thank you once again for your invaluable contribution to our children's future."
Breakfast Volunteer, Eel Ground First Nation School
Get your party started