E-Invitations, Group Gifts, Charitable Giving.
How it works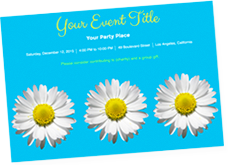 Step 1
Select custom invitations, rsvps, & thank you notes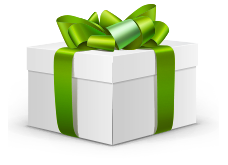 Step 2
Your guests contribute to both Group Gifts and Jumpstart Charities
Step 3
After the party, we send you the money & the rest to Jumpstart Charities

HOW YOUR CONTRIBUTION HELPS:
Your contributions help more kids get off the sidelines and into the game with 100% of customer donations going directly back into communities across Canada. To date we've helped 1 million kids and we look forward to working together to help 1 million more!
Did you know?
$75.00 gets one kid into swimming
$135.00 gets ones kid into baseball or soccer
$160.00 gets one kid into basketball
$210.00 gets one kid into dance
$230.00 gets one kid into hockey
Testimonials:
"Thank you from the bottom of my heart for giving my daughter the opportunity to participate in figure skating." Joyce Bowers, mom of Melissa.
"It's amazing to know there are organizations like Jumpstart out there to help families of multiple children follow their dreams... Thank you." Julie McConnery
"Thank you to Jumpstart for making it possible for my daughter to express herself through dance." Tina Carter
Get your party started