E-Invitations, Group Gifts, Charitable Giving.
How it works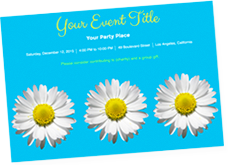 Step 1
Select custom invitations, rsvps, & thank you notes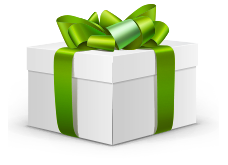 Step 2
Your guests contribute to both Group Gifts and Critter Camp Exotic Pet Sanctuary
Step 3
After the party, we send you the money & the rest to Critter Camp Exotic Pet Sanctuary

HOW YOUR CONTRIBUTION HELPS:
Care for the hundreds of abandoned abuse pets at Critter Camp that are unadoptable due to old age, health problems and temperament. Educate the public about the needs of these animals. Help us build our new facility to care for more animals and educate more people. If the child hosting an ECHOage party would like to choose one of our animals we will send them a special photo of that animal with a personalized Thank You , email us at [email protected].
Testimonials:
Special Blessings to Beth and the Critter Camp Crew :) They exemplify Mother Teresa's saying: "Do small things with great love" .... Whether it be a 'small' bird, rattie, hedgehog ... or any special animal in need .... Critter Camp is there to help and educate! Bravo!
Carol J.
Birthday Heroes
Get your party started