E-Invitations, Group Gifts, Charitable Giving.
How it works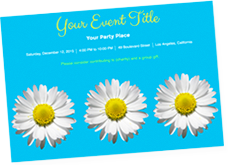 Step 1
Select custom invitations, rsvps, & thank you notes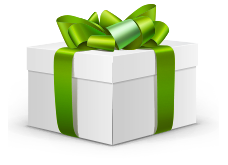 Step 2
Your guests contribute to both Group Gifts and Cystic Fibrosis Canada
Step 3
After the party, we send you the money & the rest to Cystic Fibrosis Canada

HOW YOUR CONTRIBUTION HELPS:
Together, we will go further to find a cure for cystic fibrosis. Be a part of our work to help all people living with cystic fibrosis by funding targeted world-class research, and supporting and advocating for high-quality individualized cystic fibrosis care.
Testimonials:
"My daughter has to do the equivalent of four months full-time work in therapies each year, just to stay healthy. Two hours of treatment per day is far too much for a 9 year old child. We need your help to improve these treatments and find a cure. By donating to help fight this horrible disease, you can prevent Heather, and children like her, from passing away gasping for breath".
Scott Hanna
Get your party started