E-Invitations, Group Gifts, Charitable Giving.
How it works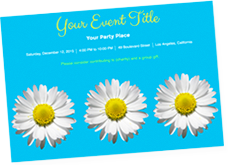 Step 1
Select custom invitations, rsvps, & thank you notes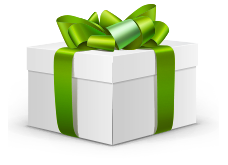 Step 2
Your guests contribute to both Group Gifts and Dr. Jay Children's Grief Centre
Step 3
After the party, we send you the money & the rest to Dr. Jay Children's Grief Centre

HOW YOUR CONTRIBUTION HELPS:
Help us help kids! Your contributions go to support the following programs and services: Grief Counselling—one-to-one grief counselling for children, youth and their families, provided by professionally trained staff; Camp Erin—an annual, weekend-long bereavement camp for over 100 children; Youth Program—a peer-led support group for teens ages 13-18; Family Events—monthly programs that support parents and their children; Research—ongoing, pioneering clinical research on paediatric and family grief; Professional Educational and Clinical Services—expertise is provided to healthcare workers and educators across the province.
Get your party started