E-Invitations, Group Gifts, Charitable Giving.
How it works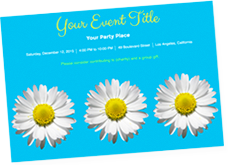 Step 1
Select custom invitations, rsvps, & thank you notes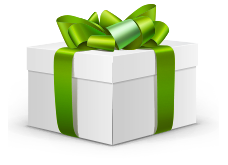 Step 2
Your guests contribute to both Group Gifts and EarthCorps
Step 3
After the party, we send you the money & the rest to EarthCorps

HOW YOUR CONTRIBUTION HELPS:
Your contributions help bring together passionate and hardworking young adults from the US and countries around the world, for a yearlong leadership training program in Seattle, Washington. Our corps members learn leadership skills by working collaboratively, leading community volunteers, and executing technical restoration projects along shorelines, trails and in forests. Every day our corps is hard at work, improving the health of the Puget Sound region. After the yearlong program, these young leaders leave EarthCorps with the tools and skills to tackle the pressing issues of our time – including climate change, pollution, and ecological degradation – to create a better world for all of us.
Testimonials:
"It was great to lead volunteers outside, even in the rain, and motivate them to clean up environmental messes they never knew anything about. I saw people opening up boundaries and growing, even if it was just for a couple of hours. The volunteer events we hosted threw me right into a leadership position, which was intimidating at first, but the more I tried, the more I grew and was able to give back to the volunteers."
Justin Hagen, Corps participant
Birthday Heroes
Get your party started