E-Invitations, Group Gifts, Charitable Giving.
How it works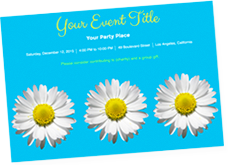 Step 1
Select custom invitations, rsvps, & thank you notes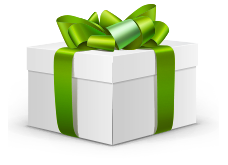 Step 2
Your guests contribute to both Group Gifts and Free The Children, USA
Step 3
After the party, we send you the money & the rest to Free The Children, USA

HOW YOUR CONTRIBUTION HELPS:
The primary goals of the organization are to free children from poverty and exploitation and free young people from the notion that they are powerless to affect positive change in the world. Through domestic empowerment programs and leadership training, Free The Children inspires young people to develop as socially conscious global citizens and become agents of change for their peers around the world.
Get your party started