E-Invitations, Group Gifts, Charitable Giving.
How it works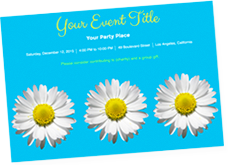 Step 1
Select custom invitations, rsvps, & thank you notes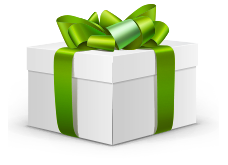 Step 2
Your guests contribute to both Group Gifts and Girls Inc. Canadian Federation
Step 3
After the party, we send you the money & the rest to Girls Inc. Canadian Federation

HOW YOUR CONTRIBUTION HELPS:
Girls Inc. responds to the changing needs of girls and their communities through research-based programs and advocacy that empower girls to reach their full potential and to understand, value and assert their rights. We provide a safe haven for more than 5500 girls on an annual basis and enable them to establish positive relationships with mentors and role models. An additional 7500 girls benefit directly from workshops each year. Girls Inc. strives to provide a safe, supportive community – a place that is just girls. Girls are taught that they are entitled to be heard, to be taken seriously, to dream big dreams and develop the knowledge and skills to pursue those dreams. Girls Inc. allows girls to envision a future without limitations. At the end of the day, Girls Inc. is a place girls want to come back to – not because they have to – but because no place else makes them feel so assured about who they are and hopeful about who they can become. It's much more than a place – it's an attitude, a dream, a promise. Donations are used to support Girls Inc. agencies in Canada, with the delivery of programs and services for girls.
Get your party started