E-Invitations, Group Gifts, Charitable Giving.
How it works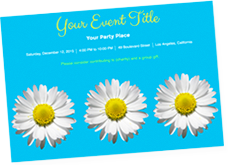 Step 1
Select custom invitations, rsvps, & thank you notes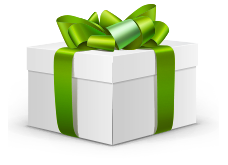 Step 2
Your guests contribute to both Group Gifts and High Park Nature Centre
Step 3
After the party, we send you the money & the rest to High Park Nature Centre

HOW YOUR CONTRIBUTION HELPS:
Your support will help to fund our year-round nature-based education programs for children, youth and families, including the Nature Centre's "Nearer to Nature Adopt-A-Class" bursary program that brings children and youth from schools in Toronto's underserved, high priority neighbourhoods to High Park to participate in an outdoor program at no cost. Students exercise their minds and bodies while connecting with nearby plants, trees, animals, birds and bugs AND lend a hand to help preserve one of Toronto's most significant and fragile natural areas through stewardship activities. This program gets indoor kids outside and plants the seeds for a stronger connection with nature.
Testimonials:
Without exception, every staff member at the Centre has demonstrated not only an immense store of knowledge about the natural world, but also a wonderful ability to convey this information to children in a way that both engages and excites them. We have been amazed by the wealth of knowledge our daughter has accumulated through her years at the Nature Centre and we never cease to be tickled when she teaches us something we didn't know about the natural world around us. She is able to identify plants, insects, and species of birds, but much more importantly, she is learning to be a steward of nature, always respectful and thoughtful about her own impact on the natural world. - Parent
Get your party started