E-Invitations, Group Gifts, Charitable Giving.
How it works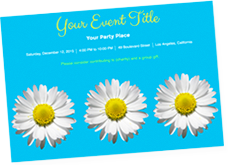 Step 1
Select custom invitations, rsvps, & thank you notes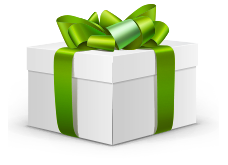 Step 2
Your guests contribute to both Group Gifts and Jack.org
Step 3
After the party, we send you the money & the rest to Jack.org

HOW YOUR CONTRIBUTION HELPS:
Every dollar you raise is spent on youth-led mental health awareness and anti-stigma initiatives. Jack.org is working towards a Canada where all young people are comfortable talking about mental health; are informed and equipped to take care of themselves and look out for their peers and receive the community support or professional help they deserve.
Testimonials:
"If you do not feel that your mental health is being taken care of you should feel comfortable to seek help. That understanding mostly exists with physical health, so why not mental health? By starting this Jack Chapter, hopefully we can begin to educate the communities around us about mental health and the steps they can take to break the stigma." - Shania, Jack Chapter Lead
Heroes
Get your party started
505-192 Spadina Avenue
Toronto, Ontario, M5T 2C2
jack.org