E-Invitations, Group Gifts, Charitable Giving.
How it works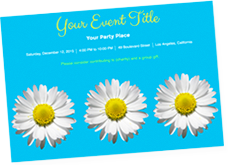 Step 1
Select custom invitations, rsvps, & thank you notes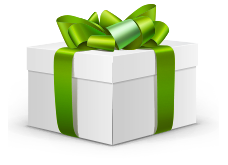 Step 2
Your guests contribute to both Group Gifts and Jameson's Army
Step 3
After the party, we send you the money & the rest to Jameson's Army

HOW YOUR CONTRIBUTION HELPS:
Jameson's Army is dedicated to helping the heart patients at Children's Hospital of Pittsburgh UPMC. We provide the children and families with therapeutic heart pillows after open heart surgery, rocking chairs for family/baby comfort, monthly food and drink drops, holiday meals, personal room refrigerators, toys for the holidays, i pads so families can face time, tickets to events for siblings, blankets and so much more.
Testimonials:
The survivor is Jameson Patrik and he is 4 years old. I am his mother, Danielle. When I was 18 weeks pregnant and went for my sonogram my husband, Patrik and I were told that our child was going to be born with a Congenital Heart Disorder called Hypo Plastic Left Heart Syndrome. He would be born without the Left side of his heart. We were told at that time he would undergo 3 open heart surgeries (Norwood, Glenn and Fontane surgeries) to help create a bypass. The 1st surgery would be performed at 5 days old. He had his second at 3 months old. Unfortunately due to complications he underwent a 3rd and 4th in December of 2010. After recovering and spending 4 months in Children's Hospital Of Pittsburgh we were able to go home. After 5 months at home the discussion of Heart Transplant started due to Jameson's health beginning to deteriorate. His heart was working too hard and it was starting to affect his other organs. He also had some leakage in his Tricuspid valve. On June 24, 2011 Jameson was placed on the heart transplant list. On July 20th he was admitted into the hospital due to his sickness getting worse. Finally in Mid-August we received a life changing call that a new heart was accepted for Jameson. Following transplant Jameson spent 4 weeks in CHP recovering and then we were on our way home! Jameson underwent his 6th open heart surgery in October of 2012 and so far so good! The surgery was to repair some issues caused by the transplant. Currently Jameson has been enjoying growing, eating, physical therapy, playing and most of all his big brother Colin. We take one day at a time with a lot of follow up biopsies and clinic trips to CHP but all in all Jameson is recovering nicely!
Get your party started