E-Invitations, Group Gifts, Charitable Giving.
How it works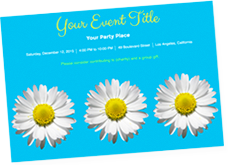 Step 1
Select custom invitations, rsvps, & thank you notes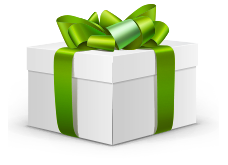 Step 2
Your guests contribute to both Group Gifts and Jays Care Foundation
Step 3
After the party, we send you the money & the rest to Jays Care Foundation

HOW YOUR CONTRIBUTION HELPS:
When you raise funds for Jays Care by hosting an ECHOage party, you are enabling children facing barriers, including girls, youth living with physical and/or cognitive disabilities, Indigenous youth, and youth facing poverty, to participate in trauma-informed programming that fosters belonging and connection.
Together, we can dramatically increase access to inclusion-focused sport and play-based programming to more than 50,000 children and youth in more than 500 communities across the country. By donating, you can help to create a Canada where every child – regardless of barriers or background – has the opportunity to grow, learn, and develop through play.
As the charitable arm of the Toronto Blue Jays, Jays Care Foundation's mission is to create a level playing field across Canada, where all children and youth have access to transformational sport and recreation opportunities that empower them to develop life skills, recognize their potential, and realize their dreams. Our belief is that all youth, regardless of ability, race, gender identity, sexuality, location or socio-economic status should be able to participate in safe, inclusive, and fun programming that improves their physical and mental well-being and motivates them to stay active for life.
Thank you for being a part of our #BlueJaysCommunity!
Major League Baseball trademarks and copyrights are used with permission of MLB Advanced Media, L.P. All rights reserved.
Testimonials:
My son has right hemiplegia and has been able to stay active through initiatives such as those of Jays Care Foundation. We heard that keeping active is essential. Through the partnership of Jays Care with Challenger Baseball, playing baseball has become accessible for him. He has now been playing for several years. He also recently celebrated his 12th birthday and wanted to give back to help others. ECHOage gave him this opportunity to raise funds for Jays Care Foundation, so that others can also benefit, like him. Thank you very much ECHOage, Jays Care, and Challenger Baseball! Now... Let's Play Ball!
Get your party started