E-Invitations, Group Gifts, Charitable Giving.
How it works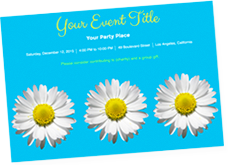 Step 1
Select custom invitations, rsvps, & thank you notes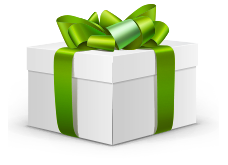 Step 2
Your guests contribute to both Group Gifts and Jays Care Foundation
Step 3
After the party, we send you the money & the rest to Jays Care Foundation

HOW YOUR CONTRIBUTION HELPS:
With the help of Blue Jays fans just like you, Jays Care helps shrink the opportunity gap for children living in marginalized communities by:
Building high-quality sports facilities where they can play, join a baseball team, do their homework and learn from positive role models.
Helping them thrive at school by providing with mentoring, tutoring and financial support to ensure they go to class every day, achieve their educational goals and ignite a life-long passion for learning.
Providing free baseball programming designed to teach important life skills, such a teamwork, leadership, determination and resiliency.
Inviting them to the Jays Care Community Clubhouse at Rogers Centre for a fun, unforgettable experience at Jays' games.
Major League Baseball trademarks and copyrights are used with permission of MLB Advanced Media, L.P. All rights reserved.
Get your party started