E-Invitations, Group Gifts, Charitable Giving.
How it works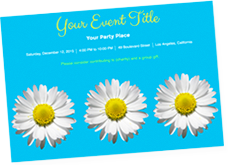 Step 1
Select custom invitations, rsvps, & thank you notes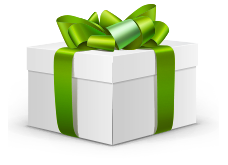 Step 2
Your guests contribute to both Group Gifts and KickStart International
Step 3
After the party, we send you the money & the rest to KickStart International

HOW YOUR CONTRIBUTION HELPS:
Increase pump adoption among farmers, enabling them to grow fruits and vegetables all year round, even during the long, dry, hungry season. Farmers are then able to adequately feed their family, and sell the rest for profit - increasing their income by 500%. With an increased income, the farmer will be able to improve their home, afford proper healthcare for their family, and afford their children's school fees.
Get your party started
c/o Sandbox Suites, 567 Sutter St, 3rd Floor
San Francisco, California, 94102
www.kickstart.org