E-Invitations, Group Gifts, Charitable Giving.
How it works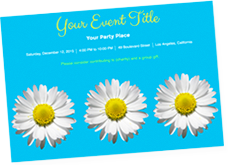 Step 1
Select custom invitations, rsvps, & thank you notes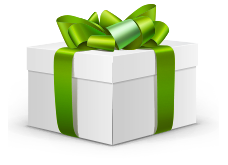 Step 2
Your guests contribute to both Group Gifts and Plan Canada
Step 3
After the party, we send you the money & the rest to Plan Canada

HOW YOUR CONTRIBUTION HELPS:
Plan International Canada is a member of a global organization that's dedicated to advancing children's rights and equality for girls. We partner with children, families, supporters, local community-based organizations and governments to develop long-term, sustainable solutions that help unleash human potential.
We help ensure children can access their rights to:
• 1. Education • 2. Health care • 3. Safety, protection and participation • 4. Nutrition and well-being • 5.Dignity and protection in emergencies
Testimonials:
"As moms, it was a wonderful experience watching our children instil in others the importance of giving back and how even the smallest of donations can make the biggest of impacts!" Jodi Martin - November 2011
Get your party started