E-Invitations, Group Gifts, Charitable Giving.
How it works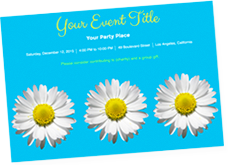 Step 1
Select custom invitations, rsvps, & thank you notes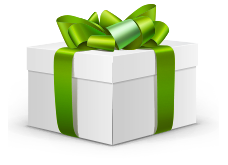 Step 2
Your guests contribute to both Group Gifts and Project RIDE
Step 3
After the party, we send you the money & the rest to Project RIDE

HOW YOUR CONTRIBUTION HELPS:
Purchase customized tricycles for children with special needs between the ages of 6-17. Each specially modified tricycle costs $450.00 and is on loan to a family. When the child outgrows the trike, the child is then eligible to receive a larger bike, if appropriate. Each returned bike is then given to another family whose child is ready to learn how to ride this modified bike. As we meet each family and learn more about their child's unique needs, Project RIDE will direct the family towards the many other Levis JCC programs that may benefit their child.
Testimonials:
Words cannot express the excitement I felt when my 9 year old son, Sam, got on the Project RIDE bike for the first time! His face lit up with excitement as he pedalled down the street with the wind in his hair. His 2 brothers were also equally thrilled to be able to ride around our neighborhood and have "together time like typical brothers". You don't realize how these little things- such as a bike, can change the lives of so many---our whole family! We can now take bike rides together, whereas before we never could. Before we received the bike, it was so hard to wave at my husband and 2 older kids while standing in the driveway holding my son Sam's hand--Now, that is all in the past! I am so grateful for this Project RIDE bike, and for all the blessings this community has given us in order to make our family life even more meaningful and special.
Emily Grabelsky
Get your party started