E-Invitations, Group Gifts, Charitable Giving.
How it works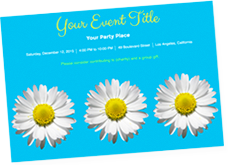 Step 1
Select custom invitations, rsvps, & thank you notes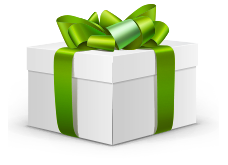 Step 2
Your guests contribute to both Group Gifts and Sinai Health Foundation
Step 3
After the party, we send you the money & the rest to Sinai Health Foundation

HOW YOUR CONTRIBUTION HELPS:
Sinai Health Foundation raises and stewards funds to support Sinai Health System comprised of Mount Sinai Hospital, Joseph & Wolf Lebovic Health Complex; Bridgepoint Active Healthcare; Circle of Care; and the Lunenfeld-Tanenbaum Research Institute- from healthy beginnings to healthy aging. These organizations have come together to combine acute care, rehabilitation and complex care, home care, and other community-based services all fuelled by world-class research. The generous support of our community fuels everything we do from compassionate care to scientific discovery. Every donation counts toward improving the quality of life for the people who rely on the exceptional care that Sinai Health System provides. We'll do this by having smoother transitions, more access to clinical expertise, and by revitalizing our programs and spaces. With one goal in mind, to leverage our combined strengths and help those who need it most – you can join us in achieving that goal.
Testimonials:
My husband and I would like to thank all the amazingly wonderful healthcare professionals in the Labour and Delivery unit. We are eternally grateful to everyone from nurses to physicians who responded so efficiently and effectively to the unexpected complications that arose following our baby's birth. It is thanks to you that our baby girl is thriving well at home since her birth on Sept 12! May God bless all of you to continue to provide the exceptional care that you provide!
Our sincerest gratitude, Lina, Joe and Baby Sarah Amaral
Get your party started