E-Invitations, Group Gifts, Charitable Giving.
How it works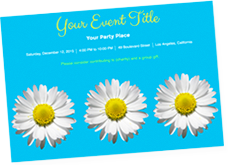 Step 1
Select custom invitations, rsvps, & thank you notes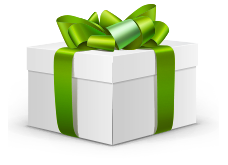 Step 2
Your guests contribute to both Group Gifts and Sinai Health Foundation
Step 3
After the party, we send you the money & the rest to Sinai Health Foundation

HOW YOUR CONTRIBUTION HELPS:
Sinai Health represents a partnership of excellence: Mount Sinai Hospital, Bridgepoint Active Healthcare, Lunenfeld-Tanenbaum Research Institute and system partner Circle of Care, forming Canada's leading integrated health system. Together, Bridgepoint Foundation, Arthritis Research Foundation and Sinai Health Foundation raise funds in support of Sinai Health System. Your donation supports life-saving care at Sinai Health. Support our champions of care today.
Testimonials:
My husband and I would like to thank all the amazingly wonderful healthcare professionals in the Labour and Delivery unit. We are eternally grateful to everyone from nurses to physicians who responded so efficiently and effectively to the unexpected complications that arose following our baby's birth. It is thanks to you that our baby girl is thriving well at home since her birth on Sept 12! May God bless all of you to continue to provide the exceptional care that you provide!
Our sincerest gratitude, Lina, Joe and Baby Sarah Amaral
Get your party started