E-Invitations, Group Gifts, Charitable Giving.
How it works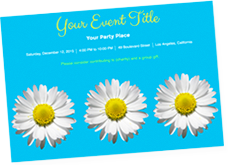 Step 1
Select custom invitations, rsvps, & thank you notes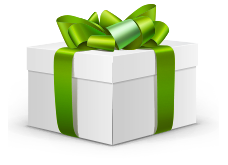 Step 2
Your guests contribute to both Group Gifts and Special Olympics Chicago
Step 3
After the party, we send you the money & the rest to Special Olympics Chicago

HOW YOUR CONTRIBUTION HELPS:
Your support will positively impact the lives of our athletes and their families. Special Olympics Chicago events give our athletes continuing opportunities to develop physical fitness, demonstrate courage, experience joy and participate in a sharing of gifts, skills and friendships with their families, other Special Olympics athletes and the community. It is professionally and personally rewarding to watch the children and adult athletes grow in physical strength, athletic skills, and most especially to witness their sense of self value as integral part of our community.
Testimonials:
"Special Olympics Chicago has created a legacy that strengthens us all - one of courage, joy, participation and the sharing of friendship among families, athletes and the community."
Mayor Richard M. Daley, City of Chicago
Birthday Heroes
Get your party started