E-Invitations, Group Gifts, Charitable Giving.
How it works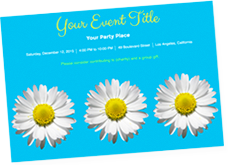 Step 1
Select custom invitations, rsvps, & thank you notes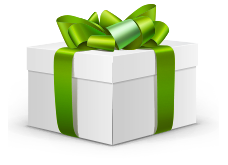 Step 2
Your guests contribute to both Group Gifts and The Children's Book Bank
Step 3
After the party, we send you the money & the rest to The Children's Book Bank

HOW YOUR CONTRIBUTION HELPS:
The Children's Book Bank is dedicated to the principle that learning to read is the right of every child. Since 2008, we've been supplying free, gently used books to children and their families who face numerous barriers to purchasing new books. Since opening the Children's Book Bank distributed over 1 million free books in high needs communities across Toronto. Your support helps fund all of our programming including Dictionaries for Newcomers, Books for Babies, Books Across the City, School Trips with Story-time, Readers to Leaders and our After School Program.
Testimonials:
"Dear Children's Book Bank,
Thank you for the wonderful books! You might not know how much I love books, but I 100% love them! When someone gives new books, my heart is filled with glory and joy! Books give me and other knowledge and adventure. We're lucky because we have books and other countries don't have books. Thanks again!"
- A grateful book owner
Get your party started