E-Invitations, Group Gifts, Charitable Giving.
How it works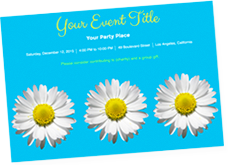 Step 1
Select custom invitations, rsvps, & thank you notes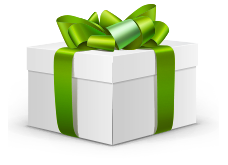 Step 2
Your guests contribute to both Group Gifts and The Leacock Foundation
Step 3
After the party, we send you the money & the rest to The Leacock Foundation

HOW YOUR CONTRIBUTION HELPS:
Your contributions will help the Leacock Foundation inspire underserved youth in Canada and South Africa, to overcome barriers, unlock their potential, and contribute to their communities. Your support will be directed towards literacy and leadership programs such as the Leap into Literacy Summer Day Camps, the Saturday Morning Program, LEAD into Innovation entrepreneurs club, the Trails outdoor education program as well as a variety of enrichment programs in South Africa.
Testimonials:
"The students at Woburn Jr. Public School have limited opportunities for outdoor education experiences. The Triangle of Hope programs provide excellent opportunities for the children to learn about new aspects of themselves and their interactions with nature and the environment. Thank you Trails and Leacock for this outstanding initiative for extended learning." - Kim Rainford, Principal, Woburn Jr. Public School
Get your party started