E-Invitations, Group Gifts, Charitable Giving.
How it works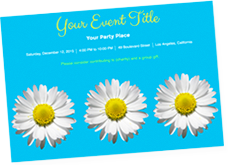 Step 1
Select custom invitations, rsvps, & thank you notes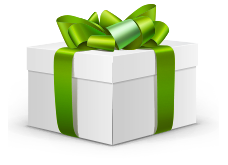 Step 2
Your guests contribute to both Group Gifts and The Pine Project
Step 3
After the party, we send you the money & the rest to The Pine Project

HOW YOUR CONTRIBUTION HELPS:
Every contribution makes a difference! At the Pine Project, we strive to make our programs accessible to all. Our bursary program, which offers financial assistance to families in financial need, helps support children to attend nature education programs with the Pine Project.
Testimonials:
"This is the BEST education beyond the standard classroom. It offers children hands on learning by instructors who care about each child as an individual, providing them with a wealth of knowledge of the natural world in a classroom that is ever changing." "I can't overstate the impact that the program has had on my kids. In these formative years, the p.i.n.e. project has cultivated their curiosity and creativity, and established a solid foundation for a life-long connection with nature. It is a transformative experience. "
Birthday Heroes
Get your party started