E-Invitations, Group Gifts, Charitable Giving.
How it works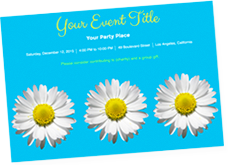 Step 1
Select custom invitations, rsvps, & thank you notes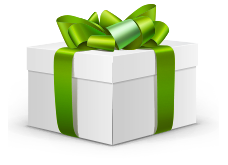 Step 2
Your guests contribute to both Group Gifts and The War Amputations of Canada
Step 3
After the party, we send you the money & the rest to The War Amputations of Canada

HOW YOUR CONTRIBUTION HELPS:
Supporting The War Amps through your event helps improve the lives of amputees all across Canada, including traditional and modern-day veterans, adults and children. The War Amps Child Amputee (CHAMP) Program serves children who are born missing a limb or have lost a limb due to an accident or medical causes by offering financial assistance for artificial limbs (which is a heavy financial burden for most families, especially considering that child amputees outgrow their limbs just like they do their clothing!), regional seminars and peer support. Thank you for considering The War Amps for your ECHOage party.
Birthday Heroes
Get your party started