E-Invitations, Group Gifts, Charitable Giving.
How it works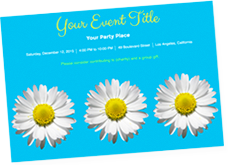 Step 1
Select custom invitations, rsvps, & thank you notes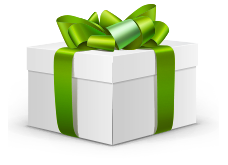 Step 2
Your guests contribute to both Group Gifts and Toronto Foundation for Student Success
Step 3
After the party, we send you the money & the rest to Toronto Foundation for Student Success

HOW YOUR CONTRIBUTION HELPS:
One in three children in Toronto lives in poverty. The Toronto Foundation for Student Success helps hundreds of thousands of children in need, but we can't do it alone. Financial support from community partners in the public and private sectors is what keeps Toronto's most vulnerable children on track for a bright future. Your donation will put a meal on a hungry child's plate or give a teenager a winter coat. It will also open a spot for a middle school student in an after-school program and put glasses on a child who can't see the chalkboard.
Testimonials:
"After receiving his new glasses, one student hurried to the end of the hall and began reading our school name and slogan again and again, stopping, laughing and reading it out loud several times over. I wiped away my tears as I watched the joy that this student could not contain."  

A Grade 12 teacher became aware that one of her students had recently left an abusive home and was staying in a shelter. The teacher applied to the Emergency Fund to get her grocery cards for food and a bus pass so that she didn't have to worry about getting money for food or getting to school. The teacher reported that the student passed all her courses and is doing very well.


Programs

• TFSS supports over 750 breakfast, lunch and snack programs, providing over 170,000 meals daily.

• With the help of our partners, we provide vision and hearing checks and optometry clinics for over 16,000 students in nearly 150 of our neediest schools. Those who need glasses receive them free-of-charge.

• The Model Schools' Paediatric Health Initiative brings health care to the place where students and families feel most comfortable: their local school. Working with public and private sector partners, TFSS helped open the first clinic in November 2010. There are now five clinics in operation.

• beyond 3:30, our after-school program, keeps over 1,200 middle school kids in high-risk areas safe and engaged from 3:30 p.m. to 6:30 p.m. every school day.

• Through the Emergency Fund, we provide funds to students with urgent needs. Any principal, teacher or professional support services staff member can apply for emergency funds on behalf of their students.

Birthday Heroes
Alex & Finley
about 6 years ago
Get your party started
2 Trethewey Dr. 4th Floor
Toronto, Ontario, M6M 4A8
www.tfss.ca