E-Invitations, Group Gifts, Charitable Giving.
How it works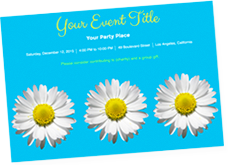 Step 1
Select custom invitations, rsvps, & thank you notes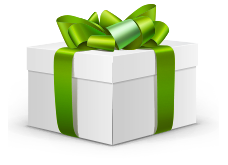 Step 2
Your guests contribute to both Group Gifts and Toronto Humane Society
Step 3
After the party, we send you the money & the rest to Toronto Humane Society

HOW YOUR CONTRIBUTION HELPS:
Located at 11 River Street, our organization is a modern facility where animals in need receive food, shelter and medical care if required - 24 hours a day, 7 days a week. We are dedicated to providing a safe haven and compassionate care to sick, mistreated, neglected and abandoned animals. In addition to caring for animals in the shelter, Toronto Humane Society operates an affordable spay/neuter service, a feral cat trap-neuter-return (TNR) program, public education seminars, and provides behaviour assistance with difficult animals. Toronto Humane Society receives no government funding and relies solely on the generous support of thousands of people who care about animals.
Get your party started