E-Invitations, Group Gifts, Charitable Giving.
How it works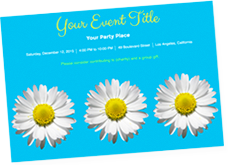 Step 1
Select custom invitations, rsvps, & thank you notes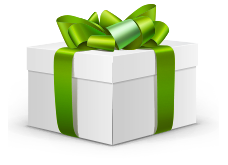 Step 2
Your guests contribute to both Group Gifts and Toronto Public Library Foundation
Step 3
After the party, we send you the money & the rest to Toronto Public Library Foundation

HOW YOUR CONTRIBUTION HELPS:
Donors to Toronto Public Library support vital needs not covered by municipal funding. Your donation can fund initiatives that introduce children to the joy of reading, provide homework help to students struggling in school, teach digital technologies to job-seekers, bring the library to house-bound seniors, and much more.
Testimonials:
As a child, I struggled with reading and writing. My mother enrolled me in the Leading to Reading program and it changed my life. in high school, I volunteered as a program tutor and gained valuable experience that helped me get accepted into teacher's college.
Magda Socha, Teacher & Library User
Get your party started