E-Invitations, Group Gifts, Charitable Giving.
How it works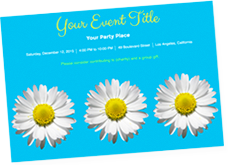 Step 1
Select custom invitations, rsvps, & thank you notes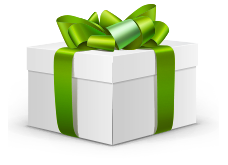 Step 2
Your guests contribute to both Group Gifts and Trillium Health Partners Foundation
Step 3
After the party, we send you the money & the rest to Trillium Health Partners Foundation

HOW YOUR CONTRIBUTION HELPS:
Your generous support will help Trillium Health Partners raise critical funds to address the highest-priority needs at our three hospital sites: Credit Valley Hospital, Mississauga Hospital, and Queensway Health Centre. As one of the largest community-based, acute care facilities in Canada, we rely on the support of our community to invest in a new kind of health care for a healthier community. Your vital support enables us to deliver high-quality and accessible health care to help people be as healthy as they can be, at every stage of their lives.
Heroes
Get your party started