E-Invitations, Group Gifts, Charitable Giving.
How it works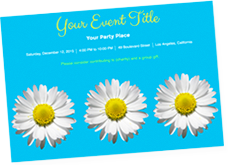 Step 1
Select custom invitations, rsvps, & thank you notes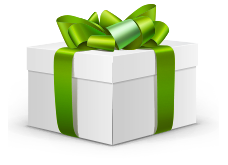 Step 2
Your guests contribute to both Group Gifts and World Animal Protection Canada
Step 3
After the party, we send you the money & the rest to World Animal Protection Canada

HOW YOUR CONTRIBUTION HELPS:
You have the power to stop the cruelty and help animals lead safe, natural lives. When you donate to World Animal Protection, you will help stop wild animals from being cruelly exploited as commodities for tourism entertainment (e.g., elephant rides, swim with dolphins), food, traditional Asian medicine and as exotic pets. You'll also help to revolutionize our existing food systems to ensure farmed animals live good lives, mobilize Canadians to choose higher welfare meat and plant-based alternatives and encourage corporations to adopt better farm animal welfare in their supply chain. World Animal Protection does not receive government funding. All donations received are raised through the generosity of kind, caring individuals like you and businesses who believe in ending the needless suffering of animals.
Testimonials:
"I believe we have an opportunity, like never before, to make real and sustained change for animals. The time is now for us to stand up by using our voices and taking action to end the exploitation of wild and farmed animals."
Colin Saravanamuttoo, Executive Director Canada, World Animal Protection
Get your party started