E-Invitations, Group Gifts, Charitable Giving.
How it works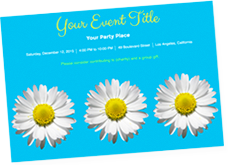 Step 1
Select custom invitations, rsvps, & thank you notes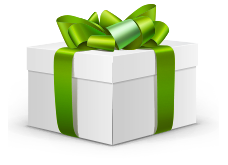 Step 2
Your guests contribute to both Group Gifts and The Riverwood Conservancy
Step 3
After the party, we send you the money & the rest to The Riverwood Conservancy

HOW YOUR CONTRIBUTION HELPS:
Your gift to The Riverwood Conservancy will create healthy ecosystems for birds and animals in the heart of Mississauga. When you donate to TRC, you'll help us ensure our 150 acres of woodlands, wetlands, and meadows continue to support a variety of wildlife, including frogs, bats, salamanders, deer, foxes, and rabbits. Our natural spaces also serve as habitat for many at-risk species like barn swallows, snapping turtles, and monarch butterflies.
Get your party started