E-Invitations, Group Gifts, Charitable Giving.
How it works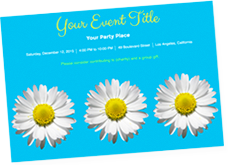 Step 1
Select custom invitations, rsvps, & thank you notes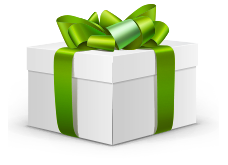 Step 2
Your guests contribute to both Group Gifts and Children's Aid Foundation of Canada
Step 3
After the party, we send you the money & the rest to Children's Aid Foundation of Canada

HOW YOUR CONTRIBUTION HELPS:
"I have not been blessed with parents who can support me, and without the Children's Aid Foundation's funding I likely wouldn't have been able to attend post secondary school." - CRYSTAL, former youth in care. Generous donations through your party support life-changing programs and resources that address the evolving needs of children and youth involved in child welfare, such as education, work readiness, housing and mental health, and help to prevent adverse outcomes for families at-risk. By standing up for kids, you are helping youth gain strength and resilience to create a lifetime of their own unstoppable success!
Testimonials:
"Eloise is only 1 but it is never too soon to teach her about generosity. When Eloise is older we want to look back on this day and tell her about how her friends and family chose to give back during a particularly difficult time for many children and families." - Janet
Get your party started