How it Works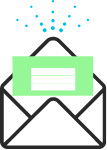 Step 1
Select a custom invitation.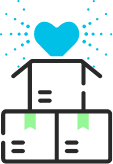 Step 2
Invite your guests to contribute to a group gift and choose the charity you want to support.

Step 3
After the party, we send you the money and the rest to your charity.
Why ECHOage is a Better Way to Celebrate





"Wonderful! Such a great way to teach kids how to support others. When he found out how much money he gave to his chosen charity, his face beamed with pride."





"I really love this idea, and opportunity to contribute to a great cause with ease. Thank you ECHOage!"





"We were so happy to learn about ECHOage. What an amazing way to donate to a good cause and reduce the number of small gifts for one larger meaningful one. We will continue to use ECHOage for all our future parties."





"Love this concept. My son is only 4 but it's never too early to start to understanding about both money and giving back. Highly recommended."