E-Invitations, Group Gifts, Charitable Giving.
How it works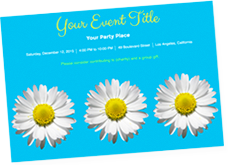 Step 1
Select custom invitations, rsvps, & thank you notes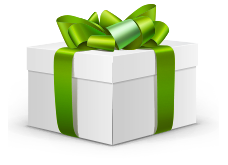 Step 2
Your guests contribute to both Group Gifts and Amici Camping Charity
Step 3
After the party, we send you the money & the rest to Amici Camping Charity

HOW YOUR CONTRIBUTION HELPS:
Your funds will help Amici support children and youth from low-income families to attend accredited partner overnight camps across Ontario. At camp, children have a chance to discover their full potential in a supportive, safe and fun environment. In 2013, our program will serve 170 children and youth, providing over 400 weeks of outdoor adventure, recreational skills and leadership training.

Amici campers are typically defined as being marginalized or at-risk due to poverty and/or other circumstances. Most Amici campers are drawn from single-parent homes with more than one child and less than $33k in annual income. Approximately 25% of Amici campers live in one of 13 high priority areas of the Greater Toronto Area, defined as areas where over 40% of families live below the poverty line.

Our renewable multi-year funding model places underprivileged children on a path to a brighter, more stable future through their experiences at summer camp. Life skills such as leadership, independence and self-confidence are best nurtured and developed over time. Over 85% of Amici campers return to their partner camp each year, and most will spend an average of 5 consecutive summers at camp. Amici campers between the ages of 15-17 can participate in extended wilderness tripping or Leadership Training Programs that equip them with the skills needed to become role models in their camp, home and school communities, today and tomorrow.
Testimonials:
"I am so very grateful that Amici has been able to me this year. Camp has been an extraordinarily positive experience for my daughter. It's an experience I want to be able to continue for her, and Amici's help allowed me to do that." Amici Parent

"Thank you so much for sponsoring me this summer, I had the best time at camp. I made tons of new friends and had a lot of fun. Going to camp was the best part of my summer. I really appreciate all you did to make it happen." Amici Camper
Get your party started