Meet Charley our echoage hero
Charley
St. Joseph's Health Centre Foundation
I haven't decided yet.
Meet brielle#17 our echoage hero
brielle#17
Community Association for Riders with Disabilities(CARD)
Maybe LEGO or new clothes
Meet Elle 11TH Birthday our echoage hero
Elle 11TH Birthday
WWF-Canada
I am saving my money for something really special!
Meet julian our echoage hero
julian
Food Allergy Canada
A bike.
Meet CAIUS our echoage hero
CAIUS
Trillium Health Partners Foundation
Botley the Coding Robot
Meet Tummeem our echoage hero
Tummeem
UNHCR Canada - The UN Refugee Agency
Bloxels
Meet Norah our echoage hero
Norah
Daily Bread Food Bank
A LEGO set
Meet Leah our echoage hero
Leah
WWF-Canada
A microscope
Meet Julian our echoage hero
Julian
WWF-Canada
I'm still thinking about the right gift. :)
Meet Neil our echoage hero
Neil
Jane Goodall Institute of Canada
He's saving for Hemp based Lego.
Meet Rudy our echoage hero
Rudy
WWF-Canada
Rudy chose to have one group gift but we (along with her guests) kept it a surprise. When we returned home from her party, her new bouncy castle was set up in our basement. Rudy and her little sister have been enjoying it daily ever since! It's a great way for them to let off steam when the weather doesn't allow us to be outdoors.
Meet Jaime our echoage hero
Jaime
WWF-Canada
Camera
Meet Emmett and Simon our echoage hero
Emmett and Simon
WWF-Canada
They choose stuffed Lynx (their favourite animal) a remote control snake and a giant remote control spider. Even though their dad is scared of spiders!
Meet Hazel our echoage hero
Hazel
Toronto Humane Society
I chose to give all the proceeds to the Toronto Humane Society.
Meet Livia Basche our echoage hero
Livia Basche
Family-to-Family, Inc.
I decided to give 100% of the money to charity.
Meet Gabe our echoage hero
Gabe
Camp Oochigeas
A new bike.
Meet Patrick our echoage hero
Patrick
Oakville & Milton Humane Society
All the money we raised went to the animals
Meet Alexa our echoage hero
Alexa
Make-A-Wish Canada
A new bag for hockey.
Meet Abby our echoage hero
Abby
World Animal Protection Canada
a stuffed animal
Meet Grace our echoage hero
Grace
SickKids Foundation
An LOL Amazing Surprise which comes with 14 new LOL dolls.
Meet Remy our echoage hero
Remy
WWF-Canada
A telescope
Meet TIMOTHY our echoage hero
TIMOTHY
Right To Play Canada
A Maple Leafs game ticket
Meet Noah Safa our echoage hero
Noah Safa
SickKids Foundation
Tennis racket and continues saving up for an electric guitar .
Meet Stella Peck our echoage hero
Stella Peck
Toronto Humane Society
For my birthday I chose a Nintendo Switch.
Meet Riley our echoage hero
Riley
Kayla's Children Centre
I haven't chosen my gift yet, but will mostly likely choose a "Choo Choo Train"
Meet Sasha our echoage hero
Sasha
Because I am a Girl
A comic book kit, a fort building set and an LOL.
Meet Lilly our echoage hero
Lilly
Make-A-Wish Canada
100% of the donation went to Make a Wish Canada
Meet Fionna our echoage hero
Fionna
SickKids Foundation
Fionna chose Magformers, a Boogie Board (the ones you write on not ride on - think hi-tech etch-a-sketch) and she is thrilled to build and draw.
Meet Taylor our echoage hero
Taylor
WWF-Canada
Adopt an animal - wolf
Meet Nesil Dogan our echoage hero
Nesil Dogan
SickKids Foundation
I didnt choose one,my parents did
Meet BOBBY our echoage hero
BOBBY
SickKids Foundation
Bobby is still saving up for an iPAD, he is getting there.
Meet Benjamin our echoage hero
Benjamin
SickKids Foundation
Two starter kits: a bakugun game and beyblades.
Meet Fletcher our echoage hero
Fletcher
Scientists in School
I went to Toys R Us and picked out some really cool toys from Paw Patrol and Bakugan.
Meet Sierra our echoage hero
Sierra
Make-A-Wish Canada
Skateboard
Meet Bianca our echoage hero
Bianca
Ontario SPCA and Humane Society
An iPad mini 4
Meet Zoe our echoage hero
Zoe
Make-A-Wish Canada
Lego and slime kits
Meet Dalya our echoage hero
Dalya
Camp Kadimah Scholarship Fund
I bought myself a tablet and a few things from Bath and Body Works.
Meet Alex our echoage hero
Alex
SickKids Foundation
Alex chose to donate all the money raised to SickKids.
Meet Faye our echoage hero
Faye
WE Charity, Canada
tickets to the Jonas Brothers concert
Meet Grace our echoage hero
Grace
Make-A-Wish Canada
I'm planning to buy a kids smart watch!
Meet Hannah our echoage hero
Hannah
Toronto Humane Society
Harry Potter LEGO - Hogwarts Great Hall
Meet Benji our echoage hero
Benji
Right To Play Canada
Saving up!
Meet Hannah our echoage hero
Hannah
Make-A-Wish Canada
A Canadian Doll horse and trailer.
Meet Glory our echoage hero
Glory
Make-A-Wish Canada
The 2019 LEGO Gingerbread House!
Meet AMELIA & MAIA our echoage hero
AMELIA & MAIA
UJA Federation of Greater Toronto
skating lessons
Meet Domitille our echoage hero
Domitille
SickKids Foundation
a Camera
Meet Zoe our echoage hero
Zoe
WWF-Canada
American Girl car
Meet Mason our echoage hero
Mason
SickKids Foundation
synthetic ice tiles
Meet Noah and Jake our echoage hero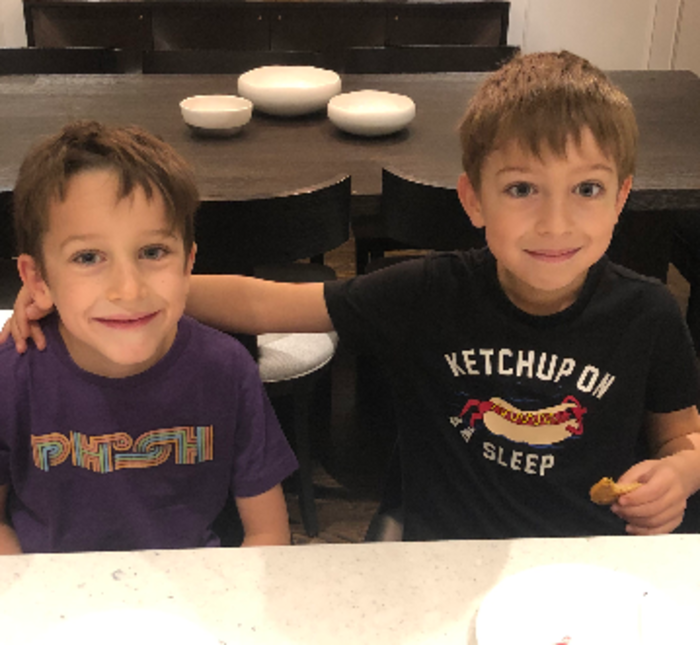 Noah and Jake
Right To Play Canada
LEGO sets
Meet Milo our echoage hero
Milo
Toronto Humane Society
Helping animals who need extra medical care or help finding a home.
Meet Rita our echoage hero
Rita
NJY Camps
To put money in the bank.
Meet Beatrice our echoage hero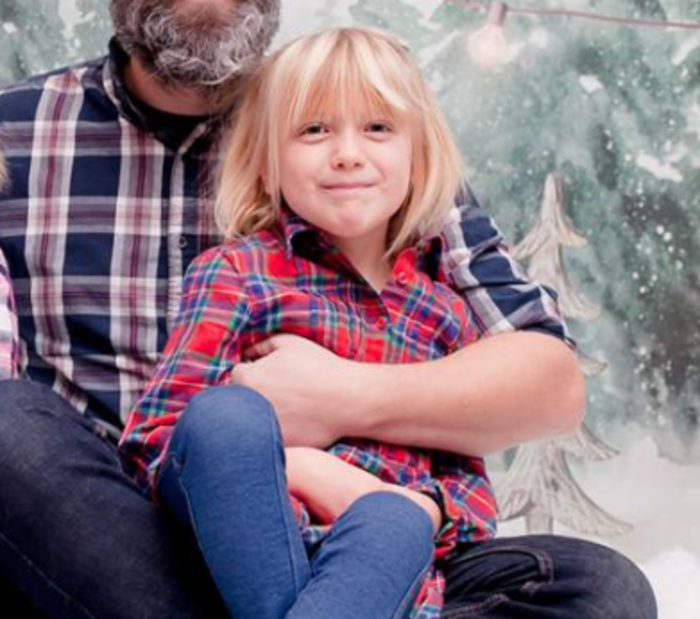 Beatrice
WWF-Canada
Open a bank account
Meet Rosemay Lefebvre our echoage hero
Rosemay Lefebvre
WWF-Canada
I adopted a Lynx of Canada.
Meet KRISTINA our echoage hero
KRISTINA
SickKids Foundation
Kristina loves Disney World and wanted to save money to go to the Bibbidi Bobbidi Boutique to have a Princess makeover with a gown on our next trip!
Meet ABIGAIL YANG our echoage hero
ABIGAIL YANG
Toronto Wildlife Centre
I donated all to TWC.
Meet Julian our echoage hero
Julian
Holland Bloorview Kids Rehabilitation Hospital Foundation
Julian chose a noice cancelling headset that he can also use with Rosetta Stone.
Meet Reid our echoage hero
Reid
SickKids Foundation
The Sick Kids Foundation and a group gift.
Meet Ellie our echoage hero
Ellie
Sunnybrook Foundation
Power Wheels Bentley
Meet Abigayle our echoage hero
Abigayle
WWF-Canada
Skis
Meet Esteban our echoage hero
Esteban
WWF-Canada
adopted a tigger at the Toronto Zoo
Meet Xyler our echoage hero
Xyler
WWF-Canada
Mini gumball dispenser and a tree fidget toy.
Meet Annie our echoage hero
Annie
Make-A-Wish Canada
With my money I bought a watch and saved the rest to pay back my Dad for buying my horse.
Meet ALINA our echoage hero
ALINA
Toronto Humane Society
Books & dolls.
Meet Jacqueline our echoage hero
Jacqueline
Dr. Jay Children's Grief Centre
Respectfully, instead of gifts, please consider contributing to Dr. Jay Children's Grief Centre.
Meet William Odishoo our echoage hero
William Odishoo
Share Our Spare
I am buying a lego set with my money.
Meet Christopher our echoage hero
Christopher
St. Joseph's Health Centre Foundation
Mini GMC Truck
Meet Brielle our echoage hero
Brielle
Chai Lifeline Canada
To take her time with this decision
Meet Charlee our echoage hero
Charlee
WWF-Canada
A Little Live Pet Turtle toy and a LEGO set.
Meet Emmet our echoage hero
Emmet
Chai Lifeline Canada
Please consider contributing to Chai Lifeline Canada and a group gift.
Meet George our echoage hero
George
WWF-Canada
George used his money to buy a Paw Patrol Lookout Tower
Meet Nate our echoage hero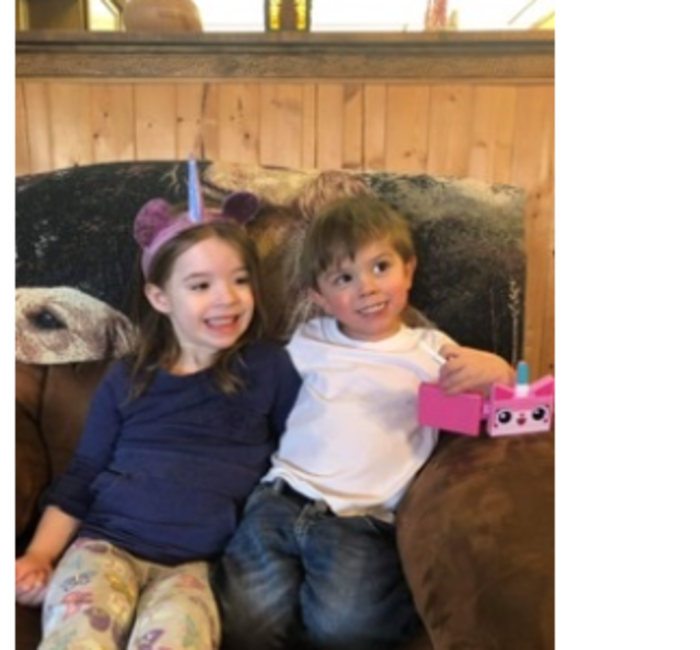 Nate
Ontario Federation for Cerebral Palsy
In lieu of gifts; Please consider contributing to the Ontario Federation for Cerebral Palsy; a cause close to our hearts.
Meet Harlan our echoage hero
Harlan
Cheetah Conservation Fund
Pirate Lego Set
Meet Stephanie our echoage hero
Stephanie
Diabetes Canada
Repair my iPad, glue, glue and more glue. And a new soccer ball
Meet Tyler our echoage hero
Tyler
Starlight Children's Foundation
A portion of your gift will go towards the Charity and then towards an iPad and a Karate Target Training Bag
Meet Charlie our echoage hero
Charlie
Sinai Health Foundation
Please consider contributing to Sinai Health Foundation and a group gift.
Meet Emily Esch our echoage hero
Emily Esch
World Animal Protection Canada
Skiing lessons!
Meet Jake Atlin our echoage hero
Jake Atlin
The Princess Margaret Cancer Foundation
Not sure yet, my mommy is taking me shopping this weekend.
Meet Henry our echoage hero
Henry
WWF-Canada
Henry chose to donate to WWF Canada, to get a pet fish, and some Lego.
Meet Landon our echoage hero
Landon
Ronald McDonald House Charities Canada
The remainder of the gift went to support Landon's college fund.
Meet Aaliyah our echoage hero
Aaliyah
Heart and Stroke Foundation
savings for something special.
Meet Isabella our echoage hero
Isabella
SickKids Foundation
A doll house
Meet Harlow our echoage hero
Harlow
Blessings in a Backpack, USA
Harlow went shopping at American Girl for accessories for her new WellieWisher!
Meet Zoey our echoage hero
Zoey
WWF-Canada
a swing set
Meet Aditya our echoage hero
Aditya
Daily Bread Food Bank
Aditya has chosen to split the cash gifts by donating to Daily Bread Food Bank and buying Lego with his part of the cash gifts.
Meet Hudson our echoage hero
Hudson
Autism Speaks Canada
a new bike
Meet Josh our echoage hero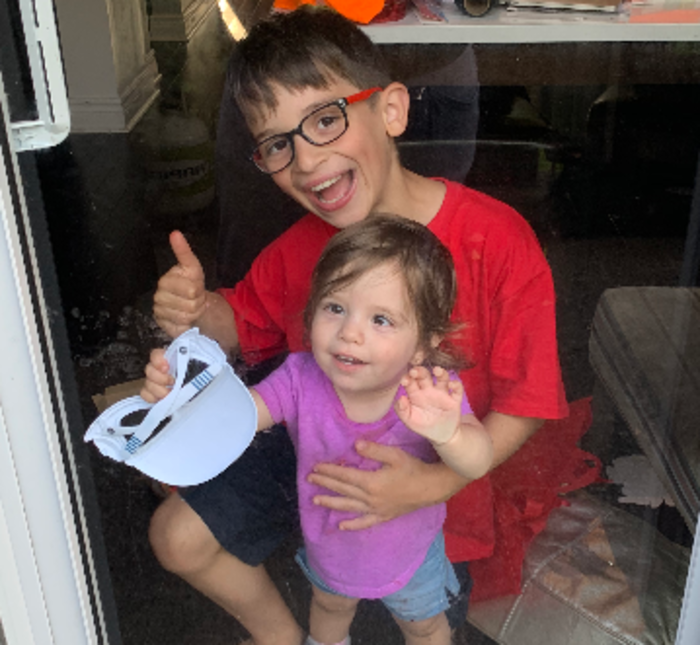 Josh
The Montreal Children's Hospital Foundation
A new tablet/iPad
Meet Dhevan our echoage hero
Dhevan
COPE Service Dogs
A New BMX bike
Meet Nyal our echoage hero
Nyal
WE Charity, Canada
He got a full bedroom decor set in the theme of computers and technology.
Meet Knox our echoage hero
Knox
Earth Rangers
I used my portion of true money to buy myself a new stunt scooter!
Meet Oliver our echoage hero
Oliver
WWF-Canada
Please consider contributing to WWF-Canada.
There is no result!