E-Invitations, Group Gifts, Charitable Giving.
How it works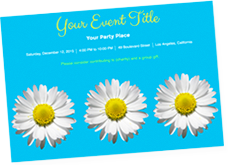 Step 1
Select custom invitations, rsvps, & thank you notes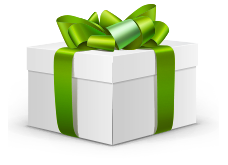 Step 2
Your guests contribute to both Group Gifts and Daily Bread Food Bank
Step 3
After the party, we send you the money & the rest to Daily Bread Food Bank

HOW YOUR CONTRIBUTION HELPS:
Donations to Daily Bread work hard! Each dollar you donate helps us provide one nutritious meal to a person in need. Donations also help us keep our five trucks on the road, picking up food from farms, collecting food donations, and bringing food to our food programs. Thank you for your support!
Get your party started