E-Invitations, Group Gifts, Charitable Giving.
How it works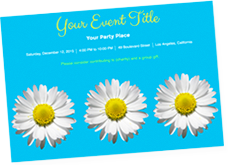 Step 1
Select custom invitations, rsvps, & thank you notes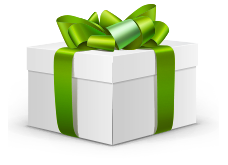 Step 2
Your guests contribute to both Group Gifts and Project Sunshine Canada
Step 3
After the party, we send you the money & the rest to Project Sunshine Canada

HOW YOUR CONTRIBUTION HELPS:
Help us bring joy and play to pediatric patients and their families! Your donation will fund vital arts and crafts, reading, entertainment and special events programming for children and families facing medical challenges across Canada. We help kids feel good, so they can get better!
Testimonials:
"Having Project Sunshine provide us with really awesome tools to support us as parents- it was life-changing, seriously! We got to enjoy being with our daughter in a time that was otherwise really, really stressful." Tia, mother of Ellie, a Project Sunshine program recipient
Birthday Heroes
GraysonandEverly
over 5 years ago
Get your party started