E-Invitations, Group Gifts, Charitable Giving.
How it works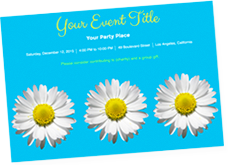 Step 1
Select custom invitations, rsvps, & thank you notes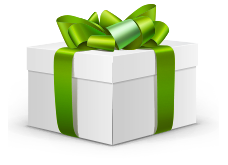 Step 2
Your guests contribute to both Group Gifts and Peel Children's Aid Foundation
Step 3
After the party, we send you the money & the rest to Peel Children's Aid Foundation

HOW YOUR CONTRIBUTION HELPS:
Provide hope and opportunity to children who have been abused or neglected, and who live in poverty in Peel Region. While child protection services provided by Peel Children's Aid are funded by the Ontario Ministry of Children and Youth Services, the Foundation funds programs entiirely through the help of our community, that actually help kids heal, learn social skills and attain future success. Our programs fund enrichment opportunities like sports activites and music lessons for children who live in poverty, and offer bursaries and skills development to youth who grow up in the care of Peel Children's Aid, so they can leave their hurtful childhoods behind and move on to successful lives as adults. We also fund programs which offer support to parents of babies so their children can stay at home and not come into care.
Get your party started