E-Invitations, Group Gifts, Charitable Giving.
How it works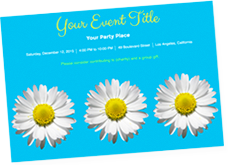 Step 1
Select custom invitations, rsvps, & thank you notes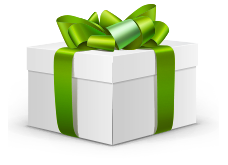 Step 2
Your guests contribute to both Group Gifts and Canadian Olympic Foundation
Step 3
After the party, we send you the money & the rest to Canadian Olympic Foundation

HOW YOUR CONTRIBUTION HELPS:
Your generous donation will be used to support high performance athletes in Canada, and to support the next generation of athletes. Olympians are not produced overnight; it takes dedication, resources and proper funding at all the stages of an athlete's career. For many talented young athletes, the financial barriers to access sport at the national level are considerable. A competitive athlete with potential to move up in the sport system will face a range of costs in order to make the leap, including training and equipment fees, higher level coaching and international competition travel expenses. Funding can give athletes access to the programs they need to become the best of the best. Canada's Future Olympians need YOU. Thank you, for your support.
Get your party started