E-Invitations, Group Gifts, Charitable Giving.
How it works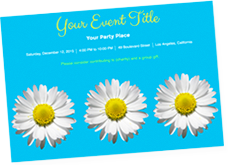 Step 1
Select custom invitations, rsvps, & thank you notes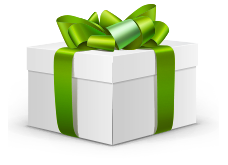 Step 2
Your guests contribute to both Group Gifts and POGO (Pediatric Oncology Group of Ontario)
Step 3
After the party, we send you the money & the rest to POGO (Pediatric Oncology Group of Ontario)

HOW YOUR CONTRIBUTION HELPS:
When a child is diagnosed with cancer, it can be very hard on the family financially. Your contribution will help families pay for food when their child is being treated in the hospital, pay for hotels and other accommodation when they need to travel far for treatment, and it even helps to pay for babysitting for brothers and sisters that are left at home when the rest of the family is at the hospital. These out-of-pocket costs associated with treatment can consume up to 1/3 of an average family's after tax income. In many cases, one parent must give up work in order to care for the sick child and the situation is made even more difficult. Your donation makes a big difference!
Testimonials:
My little sister was just a baby when I got cancer. She couldn't come to the hospital very often. I was so happy that my mom and dad could be there with me because POGO helped my family pay for babysitting.
7 year old cancer survivor
Get your party started
480 University Ave, 1014
Toronto, Ontario, M5G 1V2
www.pogo.ca