E-Invitations, Group Gifts, Charitable Giving.
How it works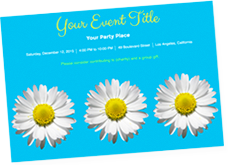 Step 1
Select custom invitations, rsvps, & thank you notes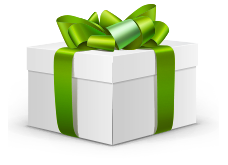 Step 2
Your guests contribute to both Group Gifts and Rainbow Songs Foundation
Step 3
After the party, we send you the money & the rest to Rainbow Songs Foundation

HOW YOUR CONTRIBUTION HELPS:
Your donation makes music. Music makes a difference.
Rainbows Songs Foundation is an all-volunteer organization funded completely through the generous support of community members like you. Your donation directly impacts the families we serve. Here's how:
$25 - Adds a brand-new musical instrument to the RSF collection - a dumbek, a conga, or a whole handful of shakers!
$50 - Sponsors one young family's participation in a 10-week class at a local shelter.
$150 - Purchases a Rainbow Songs CD for every family in an RSF class to keep and play again and again.
$500 - Buys a full collection of high-quality, durable musical instruments for an RSF class including drums, tambourines, maracas, bells, and castanets, to name a few.
$1,000 - Covers the cost of one full 10-week session for as many as 20 children and their caregivers.
Because we are such a small organization, every dollar really counts. Your gift, no matter the size, opens a world of music for families in shelters. And music makes a world of difference.
Testimonials:
"These classes are wonderful, stress free bonding time with my children."
"My kids sing the songs we learn in class all the time – in the bath, at bedtime, when they wake up. They ask for the classes all week."
"I really look forward to this one-on-one time with my kids. It's like an escape from our daily routine."
Birthday Heroes
Get your party started