E-Invitations, Group Gifts, Charitable Giving.
How it works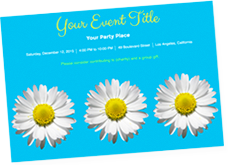 Step 1
Select custom invitations, rsvps, & thank you notes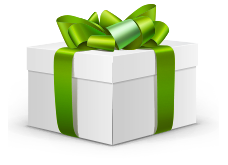 Step 2
Your guests contribute to both Group Gifts and The Stop Community Food Centre
Step 3
After the party, we send you the money & the rest to The Stop Community Food Centre

HOW YOUR CONTRIBUTION HELPS:
The Stop strives to increase access to healthy food in a manner that maintains dignity, builds health and community, and challenges inequality.

The Stop uses good food to bring people together. For over 35 years, we've connected Torontonians to good food in spaces that are warm, dignified, and respectful. Whether it's in our urban gardens, at a drop-in meal, or in the community advocacy office, we're a place where everyone is welcomed with a seat at the table.




Your critical support helps to ensure that our innovative programs continue to meet the needs of our community members.
Testimonials:
"Since I've been coming here my kids are eating more fruits and vegetables … it's not just for me but for my children, too." – Program Participant

"I wouldn't have known how to feed my baby or eat for my baby's health and my health." – Program Participant

"I have achieved a healthier lifestyle and made an excellent group of friends. I arrived here alone and found a family here." – Program Participant

" …it's about what The Stop has come to represent – community values, supporting you in an understanding way. There's a greater good in bringing people together. There is nothing more noble than that." – Community Member

"The Stop really lifted me up. I'm so grateful." – Program Participant
Get your party started
1884 Davenport Road
Toronto, Ontario, M6N 4Y2
thestop.org