E-Invitations, Group Gifts, Charitable Giving.
How it works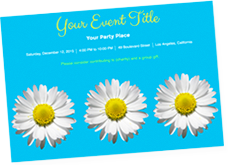 Step 1
Select custom invitations, rsvps, & thank you notes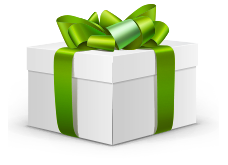 Step 2
Your guests contribute to both Group Gifts and A Leg To Stand On
Step 3
After the party, we send you the money & the rest to A Leg To Stand On

HOW YOUR CONTRIBUTION HELPS:
An untreated limb disability can threaten the self-sustainability of a child and their entire family. But a prosthetic limb, provided free of charge to ALTSO's patients, can change this.​ Mobility is more than movement, especially for children from the lowest economic backgrounds. Mobility means access to education, increased self-esteem and improvement in their families' socio-economic status. Mobility is opportunity, empowerment and hope.
Testimonials:
ALTSO is dedicated to providing high-quality, continuous care through the age of 21 for all patients. We first treated Bhupendra, who was born missing his right leg, in 2006. Because his parents could not afford his treatment, at the age of eight Bhupendra had never attended school. Under ALTSO's program, Bhupendra received more than a dozen free prosthetic limbs to accommodate his growing body. Now 21 years old, Bhupendra is studying to become a professor of chemistry at a leading university in his home state of Gujarat.
Birthday Heroes
Get your party started
401 Park Avenue South, 10th Floor
New York, New York, 10016
www.altso.org